Looking at Viamedic.com, it can be easily seen that the shop does not sell anything else other than branded erectile dysfunction meds from companies such as Pfizer, Bayer, Lilly, GSK, and Merck. The shop Viamedic.com is located in Tempe, Arizona (USA) and started functioning since 1998. The details on the shop state that since its start, Via Medic already served 600,000+ customers and that it's the number 1 provider of brand-name erectile dysfunction medications. The shop also boasts about an A+BBB (Council of Better Business Bureau) rating and that it is recommended by licensed physicians and pharmacies alike.
Via Medic does not ask for prescriptions for these erectile dysfunction medications because Via Medic e-store already provides the prescriptions for the clients when they order from the shop. Viamedic.com has licensed doctors affiliated with the shop, who gives the prescriptions to the patients so they can order. Besides the erectile dysfunction medications, Via Medic also has products for balding, smoking cessation, obesity, sexually transmitted diseases, allergies, skin treatments, GERD, and other products. According to Via Medic, it was even advertised in various publications such as Guns&Ammo, Rolling Stone, Golf Digest, Hot Rod, Men's Fitness, and others.
Since the prescription charge is already included in every pill sold on Via Medic, the cost of the products on the shop are high. Viamedic.com sells one pill of Viagra (from Pfizer) for $79 each, both 100 mg and 50 mg. The cost for Cialis is also $79 per pill, regardless of dose (either 10 mg or 20 mg costs the same $79). Shipping for these products can be accomplished overnight for the US buyers who are willing to pay more for the item shipping. However, Viamedic.com also offers 2-day and priority mail shipping (3-5 days). The shop only ships to several international locations, and not actually to all parts of the world. The service of Via Medic e- shop is only available in Canada, Guam, Puerto Rico, US Virgin Islands, Japan, and Switzerland.
Via Medic takes payments from buyers using credit cards such as VISA, American Express, and MasterCard credit cards. Returns are strictly not allowed in Viamedic.com, and there was no other information on the store provided for product reshipments for orders which did not arrive and no information when it came to refunds.
Viamedic.com Reviews
During the past years, Via Medic acquired several client reviews for its service. Some of the buyer comments for the online store came from the platform Trust Pilot, which is an online review site housing various buyer reviews for online stores.
Curtis gave a buyer review for Via Medic and the buyer's comment was even verified by Trust Pilot. Curtis gave his comment during January 2013 and said that the store Via Medic gave him an "outstanding" experience. His only complaint, though, was the high cost of the products from the store. Via Medic staff replied to his comment and mentioned that the company worked hard to forward the "most affordable" prices for the meds it sells.
Another verified order came from William, who posted his review during 2013. According to William, Via Medic, the products were all authentic and the service from the shop was good.
Since the buyer comments for Via Medic were good, I can only assume that the store offered good service for its clients during the past. The buyer comments for Via Medic were all verified by Trust Pilot, meaning their testimonials were legitimate and not fabricated by the online store.
Viamedic.com Reviews 2016
Viamedic.com also had user testimonials for the recent year (2016) from Trust Pilot as well. The buyer comments for 2016 were the ones indicated below:
Bavaro placed two reviews for Via Medic, one from 2015 and another for the current year. According to Bavaro, the store delivered his order swiftly in both occasions and declared that Via Medic made ordering easy for him.
Richard Erwin gave his comment on January 2017 and said that Viamedic.com did not give him problems for his order. Erwin also stated that Viamedic.com was helpful with his order.
Viamedic.com Coupon Codes
Since the store had awfully high prices for its products, the store offers a 5% discount for its clients using one coupon code.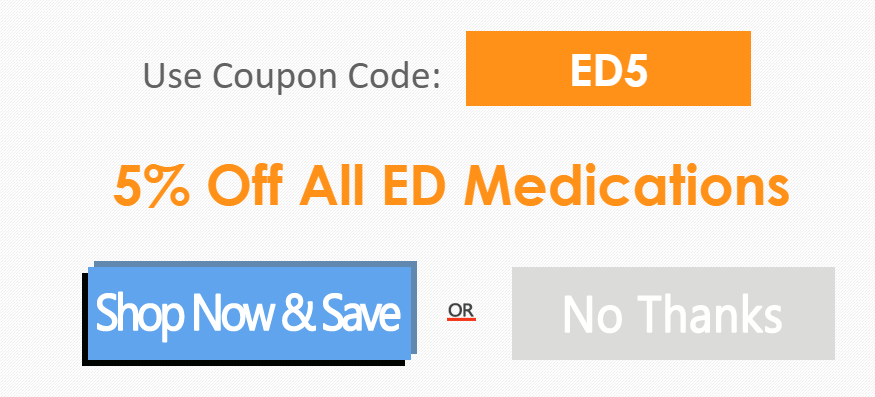 Via Medic enables buyers to save products a bit by this coupon code ED5 which buyers can enter during checkout. However, this offer from Via Medic e-shop is only valid for erectile dysfunction medications and not for other products available on Via Medic.
Conclusion
Viamedic.com is a good online store with certified authentic items for sale. The store, however, had high prices for erectile dysfunction meds, which is a turn-off. The buyer comments for Via Medic were good, even for the present year, but the only thing putting me off from this store is its high medication costs. For this, I am rating Via Medic 4 out of 5. I recommend the store's use for buyers who are willing to pay $79 for each Viagra or Cialis pill, but if you want to save more in cost, then I suggest you look for other cheaper online stores.